We're back on track! I just got home from shopping MTG cards! Haha. I'm so excited to play again! I wasn't able to complete everything in our buying list because some cards are not yet available. But I'm sure we'll be able to complete our decks in no time! Might meet up with some people to get few needed cards such as 1 Huntmaster of the Fells, 2 Dungeon Geist and 2 Zealous Conscripts.
I've got all of these from a single MTG seller (hence, the FREEBIE):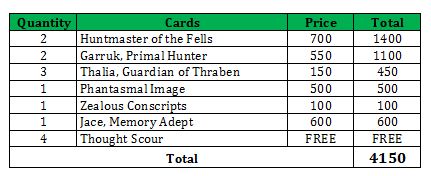 That's around $100 total (based on Paypal to EON exchange rate: 1 USD = 41.2980 PHP).
I also bought two Avacyn Restored booster backs and got Bruna, Light of Alabaster from the first pack. Yay! My first angel from AVR and it's mythic! My bf opened the second pack and got Desolate Lighthouse and a foil Dread Slaver.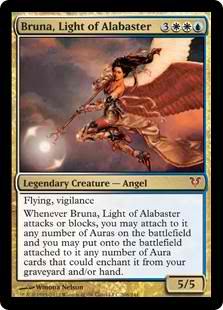 I'll be collecting angels from now on and I would like to start with AVR's angels. Crossing out what I already have:
Archangel
Seraph of Dawn
Voice of the Provinces
Angel of Glory's Rise
Goldnight Redeemer
Herald of War
Emancipation Angel
Bruna, Light of Alabaster
Gisela, Blade of Goldnight
Angel of Jubilation
Restoration Angel
Sigarda, Host of Herons
Avacyn, Angel of Hope
10 more angels to go!