Title exaggerated! Lol. Ok, all I mean is that Gaming Zone's theme has been updated. My boyfriend helped me tweak its layout because we both realized that it's about time to get serious. *wink* Google just rolled a page rank update and Gaming Zone (www.bestgamingvideos.com) gained PR1 from PR0. MTGirl remains PR2. My boyfriend's blog (www.ravenknives.info) is also PR1 now so he's busy blogging, too! More writing tasks for him aside from Gaming Zone's content.
Here's a preview of changes: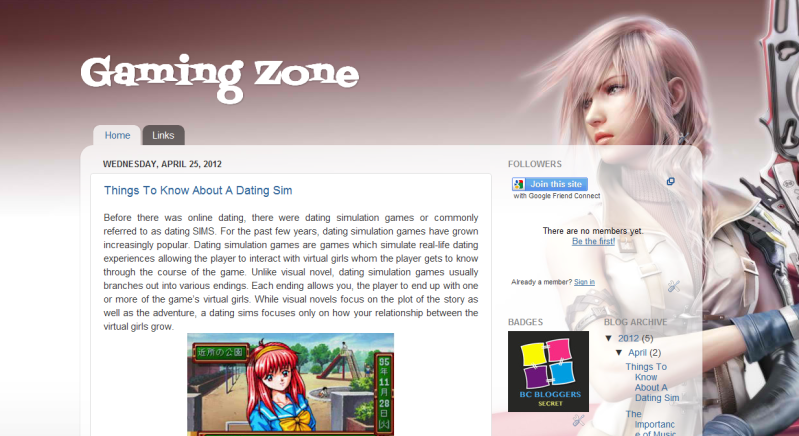 He requested to make Guilty Gear's images a bit bigger since it's one of his favorites. Lol. Can't blame him. I also want to offer some fan service with Dizzy's hot pose but can't find the perfect photo yet. Gaming Zone might undergo more changes so I hope you can support us all the way!
P.S.
Because we're busy and the client's payment didn't make it on time, I'm passing on today's sealed tournament.